Audio Resources - Australian Flag & Constitution
Nick Hobson's Toowoomba Address 2019
Nick Hobson, DFC, AFC.
Click/tap numbered tracks below.
Track 1 'ACM – Then and Now' (49min - 47 MB)
Nick Hobson is the ACM's Honorary Secretary. In his presentation he refers to developments since the founders of ACM and their dependence on a borrowed computer in the 1990's to an efficient organisation using up-to-date electronic communications today. Nick Hobson has a distinguished flying career and a wealth of communication experience.
Sophie York's Toowoomba Address 2019
Sophie York's Toowoomba Address 2018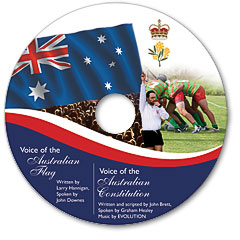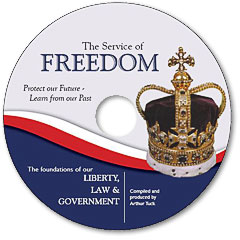 Voice of the Australian Flag
Voice of the Australian Constitution
The above audio files are in MP3 format and will play automatically after a few moments in most web browsers. Otherwise they can be saved to disk and then played in most media players - such as MS Windows Media Player, iTunes or the Quicktime player (all available for both MS Windows and Mac OSX).
The Service of Freedom
Video 23:56 duration 27.8MB Windows Media Player Video (V9)
Protect our future - learn from our past. The foundations of our liberty, law and government.