Welcome to the OurConstitution.org web site.
The Australian Constitution has given the Australian people a Christian Constitutional Monarchy. Queen Elizabeth II is the Sovereign of Australia, but the Australian Constitution delegates all of the Monarch's power to the Governor General, who is the practical Head of State of the Commonwealth of Australia.
Some people are working to change Australia's political system to a Secular Republic, with a President as the Head of State. The present Australian system of Westminister style of government, through the reserve powers of the Sovereign, as exercised by the Governor General, ensures that there is no concentration of power in one person or institution, as is the case in most of the Republics around the world.
This site has been prepared by members of the community. We are concerned that Australians are being encouraged to change our Constitution without really knowing what we are changing from. We are also concerned that many do not understand the implications of such proposals as a presidential system of government without a Governor General and without a Sovereign as Queen of Australia.
The Constitution belongs to the People of Australia, not the politicians. Australia was the first country to choose its Constitution by free, uncoerced and peaceful means. It has enabled Australians, for over 100 years, to enjoy a continuous period of liberty envied the world over.
Nick Hobson's 2020 Address
Nick Hobson, DFC, AFC.
Track 1 'ACM – Then and Now' (49min - 47 MB)
Nick Hobson is the ACM's Honorary Secretary. In his presentation he refers to developments since the founders of ACM and their dependence on a borrowed computer in the 1990's to an efficient organisation using up-to-date electronic communications today. Nick Hobson has a distinguished flying career and a wealth of communication experience.
Sophie York's 2019 Address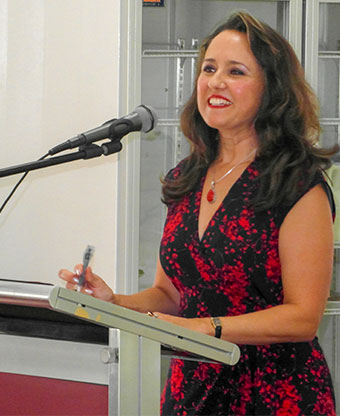 Sophie York was guest speaker on 8 September 2019 for the ACM Toowoomba Branch OGM: 'Australia – the best country on the planet. How do we keep it that way in 2019?'
About Sophie & her 2019 address ›
Sophie York's 2018 Address
Sophie York was guest speaker on 11 March 2018 for the ACM Toowoomba Branch OGM: 'Australia – the best country on the planet. How do we keep it that way?'
About Sophie & her 2018 address ›
Audio/Video Resources
Visit the audio/video resources ›